YOUR DIGITAL PARTNER IN GRAPHIC AND WEB DESIGN
With almost 10 years of expertise, and a passion for design and pixels,
I will take care of your graphic design and web needs... at an affordable rate
GRAPHIC / PRINT DESIGN
With a strong background in conceptualisation and print design I will take care of all your logo, corporate identity, business card, clothing, brochure and booklet design needs… and the list goes on.
WEB DESIGN AND DEVELOPMENT
My secret love affair has always been web design, it combines design with the technicality and complexity of the forever evolving exciting digital world we live in. Let me bring your company's digital world alive.
AND MORE..
With a world that is always moving forward – so are the marketing and digital services available, and my job is to keep in the loop with these change. If I can't I have a partner in my industry network that can. From hardcore kick-ass back-end developers, social media boffins, SEO geeks and vocabulary guru copywriters, we will take care of it. How can we help you with your bespoke marketing and development needs?
SOME OF MY WORK (MORE TO FOLLOW)
Do what you love, love what you do.
The portfolio session is a work in progress and is currently being updated on a regular basis, please come back to see what is new!
Y-design is a small Cape Town (South Africa) based graphic design, web and illustration studio. At the moment I am a one-lady show, but I outsource work to other partner designers and developers if needed on bigger projects.
With technology (and Skype of course) these days my clients are not restricted within the South African borders, but I have clients and colleagues/partners scattered over Europe and also in The States.
Introduction to myself: My name is Yolandi Silberbauer, I studied BA Applied Graphics in Fine Arts at the University of Stellenbosch graduating in 2004, followed by a Multimedia course at City Varsity and receiving my Multimedia diploma in 2006. I have done several short courses ever since in web design an development.
"Creativity is intelligence having fun." – Albert Einstein
I love anything related to design/arts, travelling, exploring, meeting new cultures and am a bit of a foodie as well.
My work experience: Job shadowing at the Jupiter Drawing Room (An early intro to award winning advertising), 2 years experience at a Cape Town advertising company Brainstorm advertising in charge of many brands, 2 years full time freelancing experience and 2 years experience in the corporate field at then RMB Unit Trusts, now Momentum Investments and Momentum Asset Management.
I've been freelancing since 2014 again after I decided to pursue my own venture once more and has been loving it ever since.
"Designing is a matter of concentration. You go deep into what you want to do. It's about intensive research, really. The concentration is warm and intimate and like the fire inside the earth – intense but not distorted. You can go to a place, really feel it in your heart."Peter Zumthor - Swiss architect
SELECTED CLIENTS
Here are a few of my recent clients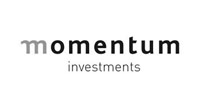 WHAT PEOPLE ARE SAYING
"Genius work, well done, couldn't be happier, you have taken it to the next level"
Get IN TOUCH
Are you looking for a digital agency? I want to hear from you!
CALL ME AT
+27 83 290 6913
ADDRESS
Cape Town, South Africa
POP ME AN EMAIL
info@y-design.co.za